Jul 14,2021
Wanhuida helps client win the 1st combined patent infringement and invalidity trial
Total word count:1030
On 14th July 2021, the Guangzhou Intellectual Property Court and the China National Intellectual Property Administration (CNIPA) launch at the Foshan Intellectual Property Protection Center an open hearing consolidating an invention patent infringement suit and the invalidity action against the same.
Wanhuida Law Firm represents the invalidity petitioner (defendant of the patent infringement proceeding) in securing a favorable invalidity decision, in which the CNIPA declared the invention patent invalid. The patentee (plaintiff of the patent infringement proceeding) was forced to drop the charges in the subsequent infringement suit.
This is the first consolidated hearing in Guangdong Province.
Wanhuida Partner Johnson Li, attorneys-at-law Liu Baihe (Ms), Li Hongfeng and Zhang Yuhang represent the client in the consolidated hearing. Johnson was interviewed by Foshan TV Station after the hearing.
Many local businesses and law practitioners came to observe the hearing.
Wanhuida Law Firm is affiliated to Wanhuida Intellectual Property.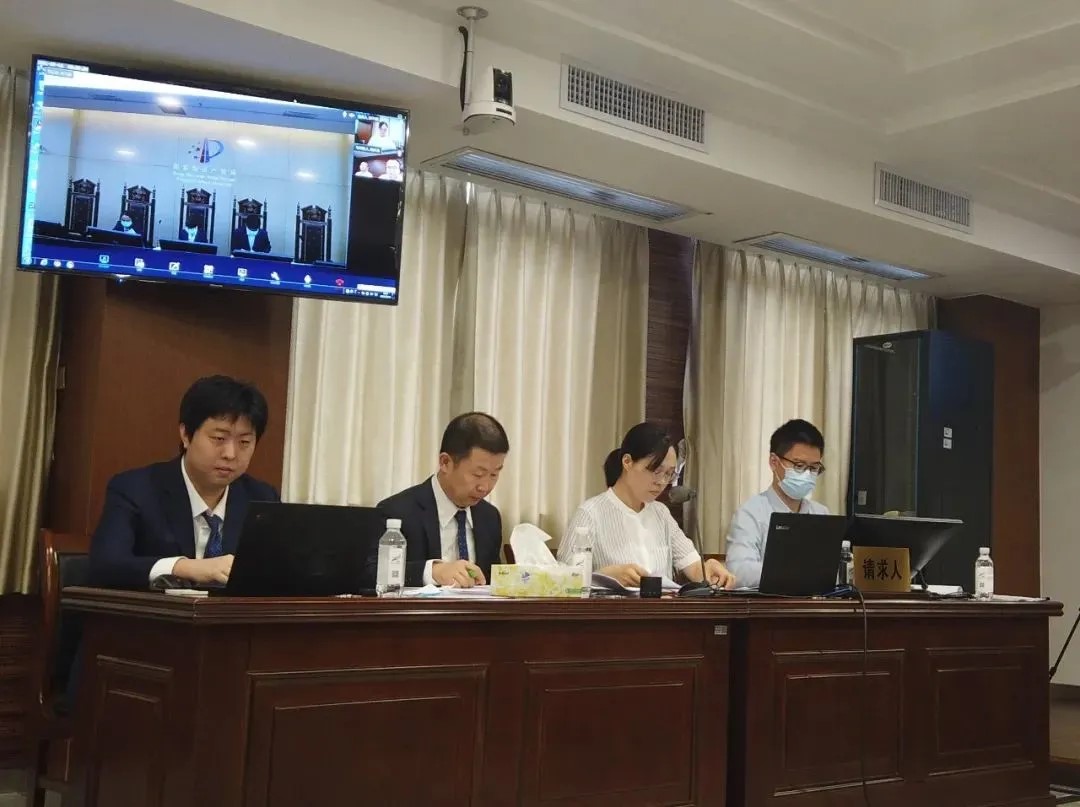 Zhang Yuhang, Johnson Li, Liu Baihe & Li Hongfeng (from left to right)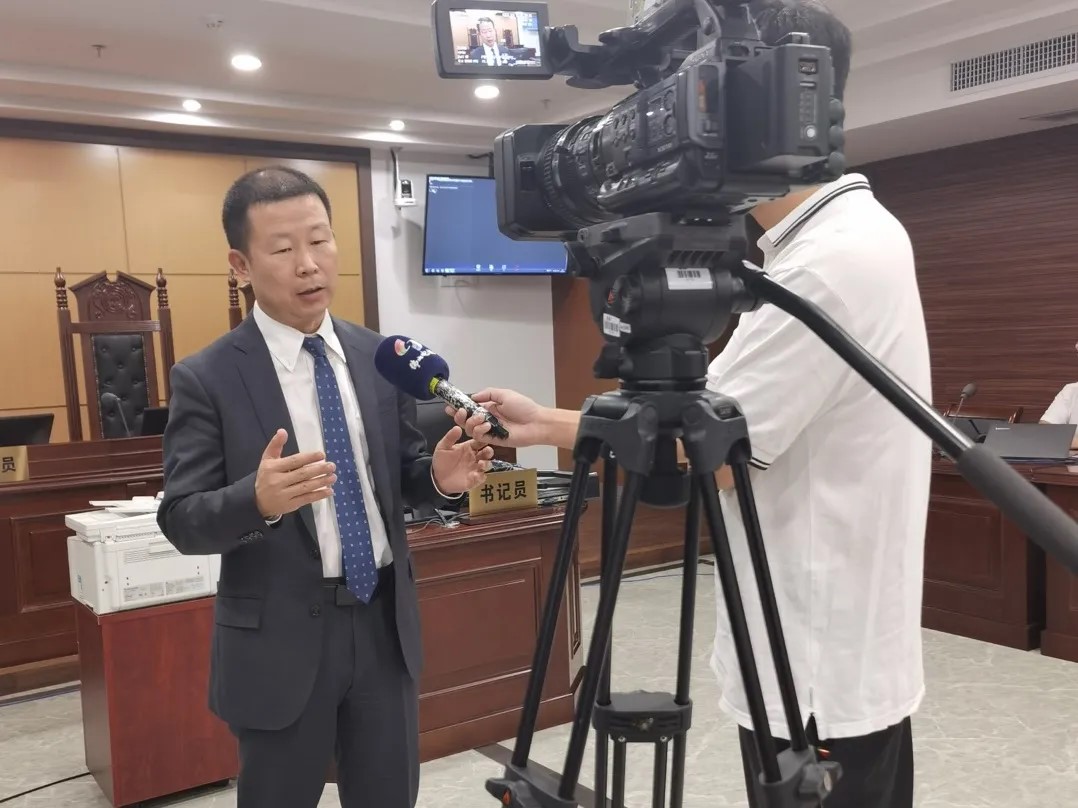 Johnson Li interviewed by Foshan TV Station