Jul 22,2021
Wanhuida donates 1 million to flood-ravaged Henan
Total word count:403
In July 2021, the central Chinese province of Henan is ravaged by flood as record-breaking rains devastated parts of the province.
Shortly after the media breaking the heart-rending news, Wanhuida Intellectual Property ran a fundraising drive and raised a total of 1 million RMB from our employees and the firm.
On 30th July 2021, the donation was wired to the Red Cross Society of China, Henan Branch for flood relief.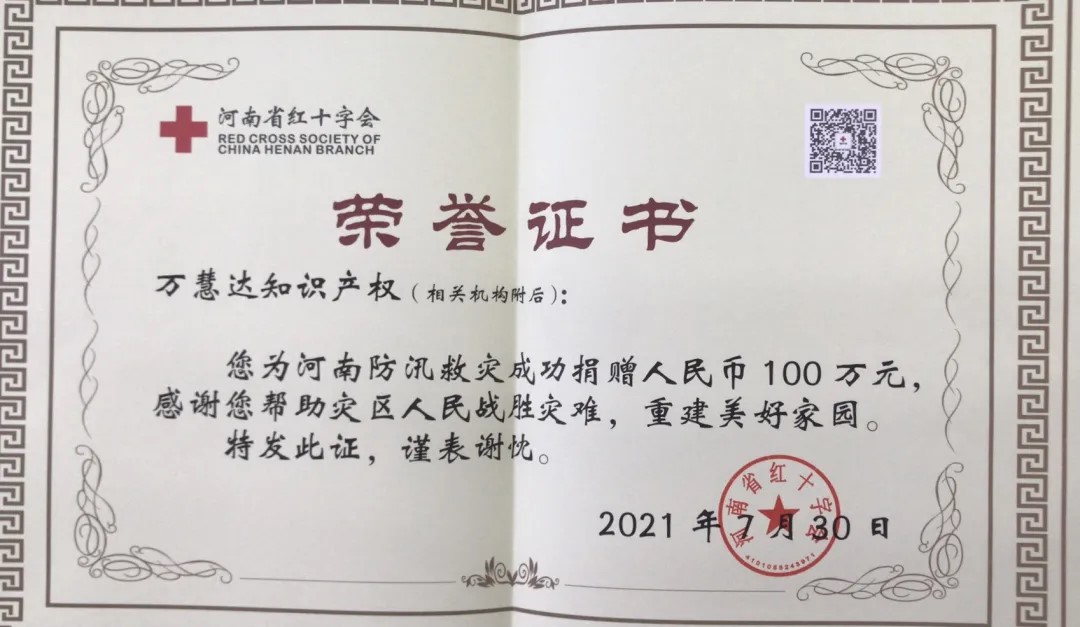 Donation certificate of Henan Red Cross Society