Apr 07,2023
Wanhuida lectures at training session in Chongqing
Total word count:1130
On April 7, 2023, under the auspices of the Chongqing Intellectual Property Office (Chongqing IPO), the "BioPharma & Medical Device Industrial Innovation and Intellectual Property Protection Training Session", which is jointly organized by the Chongqing Intellectual Property Society and the Intellectual Property Service Center of Chongqing Liang Jiang New Area, is held.
Wanhuida Intellectual Property Partner Duan Xiaoling and Senior Associate Xiang Junlin lecture at the event. Ms. Duan speaks on the market trend and patent prosecution practice in the biopharma and medical device industry. Ms. Xiang shares pertinent trademark and unfair competition case law with the audience.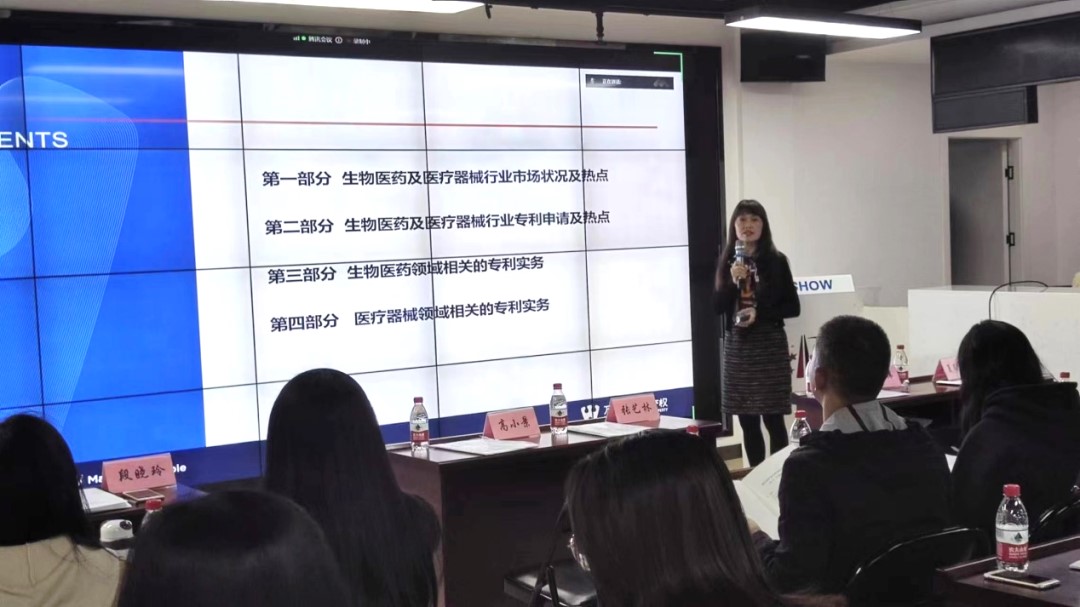 Duan Xiaoling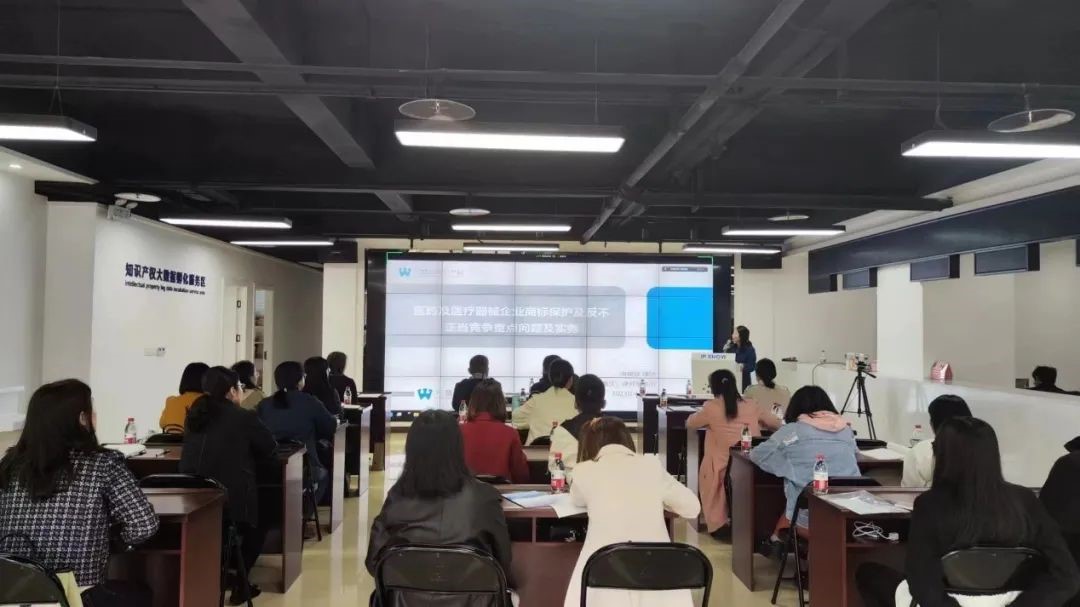 Xiang Junlin
As one of the 20 sessions of Chongqing IPO, the training session attracts in-house IP counsels from over 50 local pharmaceuticals.
In the ensuing roundtable, Ms. Duan, Ms. Xiang, together with the firm's associate Guan Yue and patent counsel Shi Yaqi interact with in-house counsels and patent attorneys on an array of matters including the supplementary experimental data in the prosecution of biopharma patent, patent prosecuting strategy in medical device industry and production methods, trademark prosecuting strategy, enforcement and revocation of genericized trademark of pharmaceuticals.