May 16,2023
Wanhuida Partner speaks at INTA China Case Law Update in Singapore
Total word count:1920
On Tuesday May 16th, 2023, an INTA IP and Innovation track, featuring "China Case Law Update – Know Before You Go: Green shoots in China IP", is held in Singapore at 1:30 pm - 2:30 pm local time.
The session takes a bird's-eye view of the milestone cases - ranging from prosecution to litigation and cross-cutting bad-faith filing of trademarks and imposed sanctions and injunctive relief - and provides insider analysis of the impact on the pace and shape of trademark rights protection in China.
The Update breaks down into four sections—absolute grounds for refusal and cancellation of a trademark; relative grounds for refusal and cancellation of a trademark; trademark infringement, limitation of rights, and defenses; and legal remedies—with each following a similar pattern where the team highlights topical provisions of Chinese trademark law, and subsequently discusses how the China National Intellectual Property Administration (CNIPA) and the courts have treated them in recent notable cases.
The session is moderated by Monica Su, Chief Representative Officer, INTA China Office. Dr. Hui Huang, Partner and Management Committee member of Wanhuida Intellectual Property speaks on "Legal Remedies". Dr. Huang highlights the choice of cases to illustrate the issues of punitive damages for infringement and criminal litigation in this area. He also shares latest trademark case law on incidental civil actions brought during criminal proceedings, private criminal prosecution and criminal prosecution involving geographical indication collective trademark.
In his capacity as one of the founding members of the INTA China Case Law Project Team, Dr. Huang, together with three other fellow panelists and team members jointly author the "China Case Law Annual Review", first of five regional case law updates in the 2023 Annual Meeting Live+ program. Published by INTA on May 2nd, the report is the result of an extensive editorial project highlighting key legislative and enforcement developments of recent years.
The firm's partners and INTA members Wei He, Paul Ranjard, Shuhua Zhang and Zhigang Zhu also participate in this undertaking and contribute to the Review.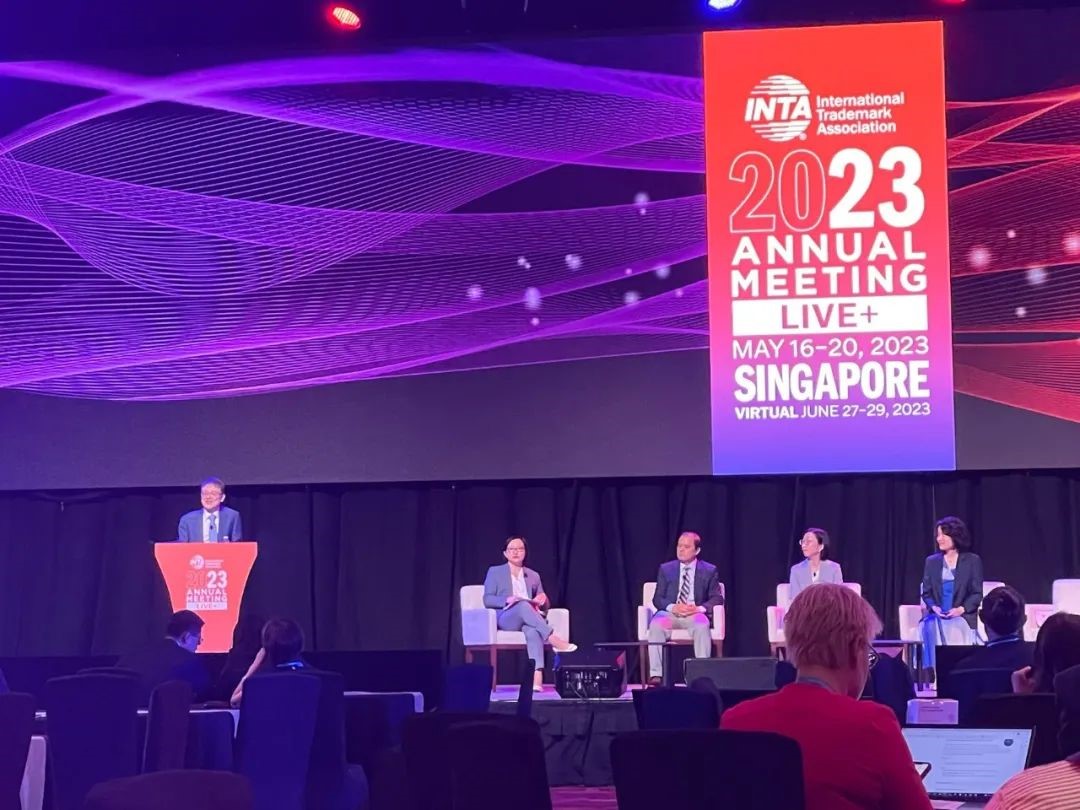 Dr. Huang speaking at the session
China Case Law Annual Review