Oct 12,2020
Wanhuida Partner Lectures at Yangjiang Patent Training Session
Total word count:733
On 12th October 2020, under the auspices of Yangjiang Administration for Market Regulation (AMR), the "Patent Enforcement Strategy and Practice Training", which is hosted by China Yangjiang (Hardware, Knives & Scissors) Intellectual Property Quick Enforcement Center, co-organized by Wanhuida Intellectual Property and Yangjiang Intellectual Property Protection Association, is held at Yangjiang, Guangdong.
Wanhuida Partner Shuhua (Mark) Zhang serves as the lecturer of the training session. Mr. Zhang shares with the attendees first-hand experience on how to formulate and execute strategies to enforce patent rights and initiate patent invalidity actions.
The Training Session attracts more than 100 attendees including officials from the Yangjiang AMR and the local business community.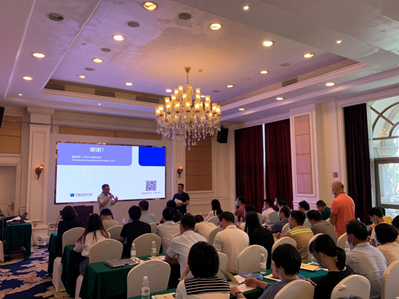 Shuhua (Mark) Zhang giving a lecture