Sep 29,2021
Wanhuida Partner lectures at Fashion Workshop
Total word count:1122
From 27th to 29th September 2021, the "Workshop on Intellectual Property Protection & Management in the Fashion Industry", which is organised by China Fashion Association, is held in Beijing. The event attracts intellectual property practitioners and fashion industry practitioners from Beijing, Tianjin and Hebei.
The workshop offers informative and insightful training sessions on "Fashion IP Protection & China Legal Regime", "IP Protection Regime of Fashion Industry in EU, US and Japan", "Parameters in Assessing Originality & Plagiarising", "Pros & Cons in Diversified IP Protection Routes in Fashion Industry", "Introduction on Fashion IP Protection Center" as well as "Introduction on Fashion IP Rights Affirmation and Enforcement Services & Industrial Mediation Services".
He Wei, Partner of Wanhuida Intellectual Property speaks on "Fashion IP Protection & China Legal Framework". Wei prepares the floor with an analysis of the real-world IP protection demands in fashion industry. He then gives a concise introduction on the IP protection regime offered by the Chinese legal framework. The lecture ends with a tentative corporate IP management planning proposal.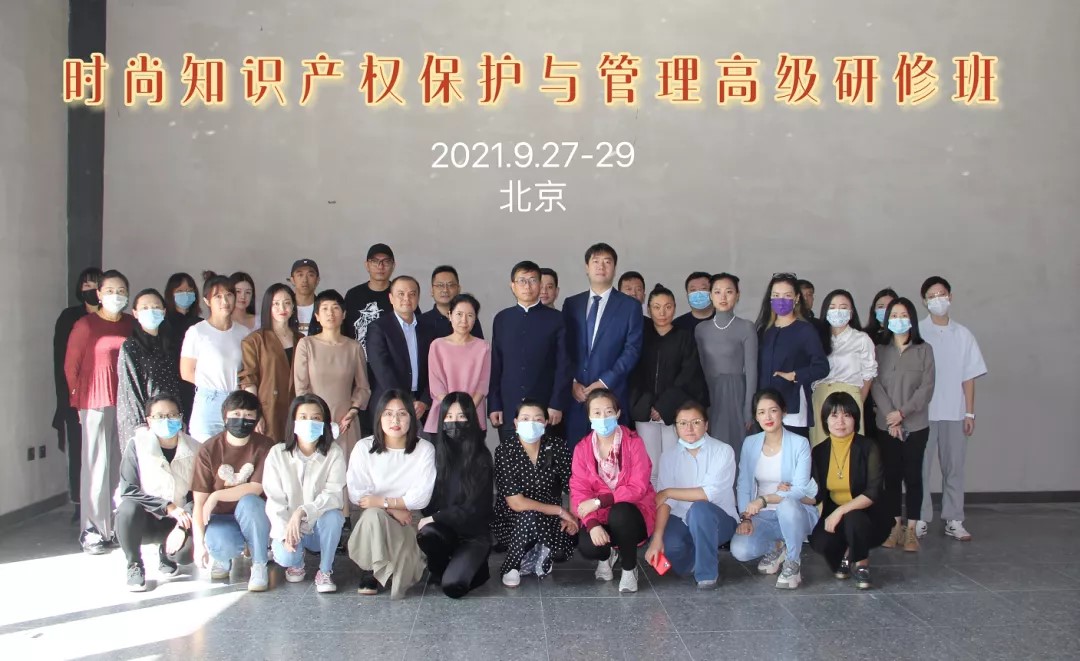 He Wei (sixth from right, second row)
He Wei giving lecture at the workshop