Jul 09,2022
Wanhuida Partner moderates high-level forum in Hangzhou
Total word count:1607
On 9th July 2022, a high-level forum themed "Digital Economy & Intellectual Property", which is organized by the Hangzhou Hi-tech Zone Administration for Market Regulation (AMR), sponsored by Beijing JUSTRA Intellectual Property Center, is held in Hangzhou. Zegang (Bruce) Yu, Partner at Wanhuida Intellectual Property moderates the forum.
The forum features heavyweight speakers from local IP circle including Chang Shasha, Researcher of the Electrology Department, China National Intellectual Property Administration & Associate Director of Hangzhou Hi-tech Zone AMR, He Qiong, Vice President of Intellectual Property Tribunal, Zhejiang High Court, Wang Jiangqiao, Vice President, Hangzhou Internet Court, as well as Wen Chengjuan, Member of the Judicial Committee, Yuhang District Court of Hangzhou. Jin Gaoping, Director of Legal Department, Alibaba Group and Zhang Xiaoquan, Associate of Wanhuida Intellectual Property Shanghai Office are also invited to speak at the forum.
Chang Shasha gives a welcome address to all the attendees of the forum. Zhang Xiaoquan prepares the floor on building a trademark portfolio and enforcing trademark rights in the context of metaverse. Wang Jiangqiao speaks on the "Copyright Protection of NFT Digital Works". Cheng Wenjuan's presentation focuses on intellectual property protection in the context of Internet economy. Jin Gaoping shares insights on "Challenges to the Classification Rules of Goods and Services against the Background of Digital Economy". He Qiong shares latest case law on the "Protection of Corporate Data Rights within the framework of Anti-unfair Competition Law".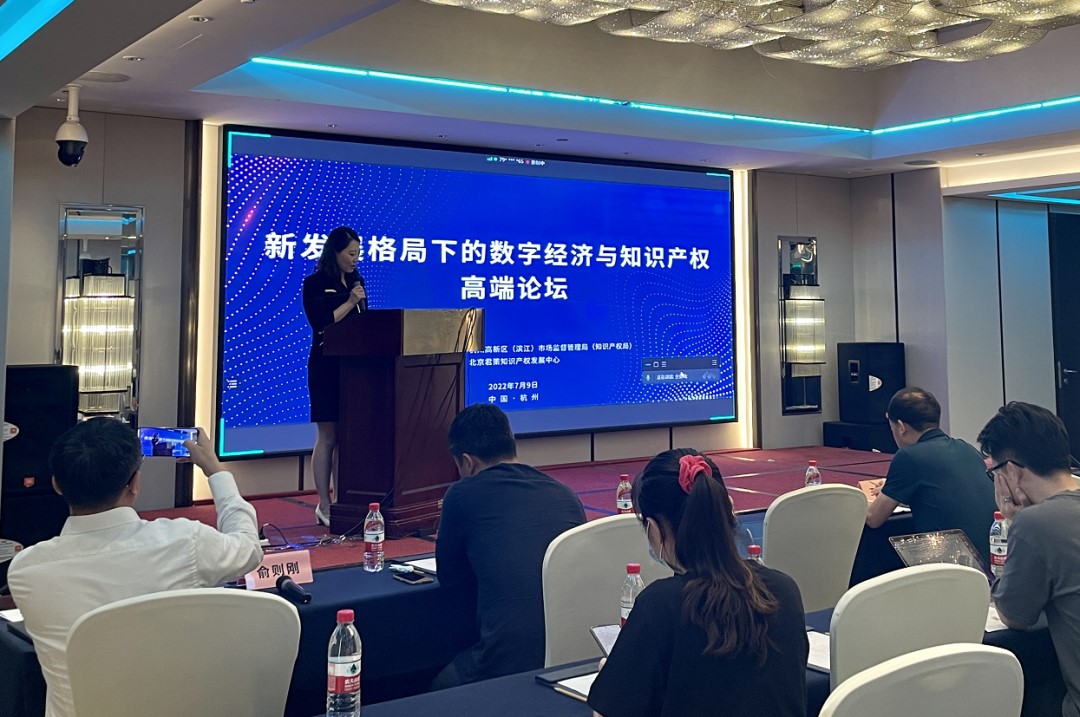 Chang Shasha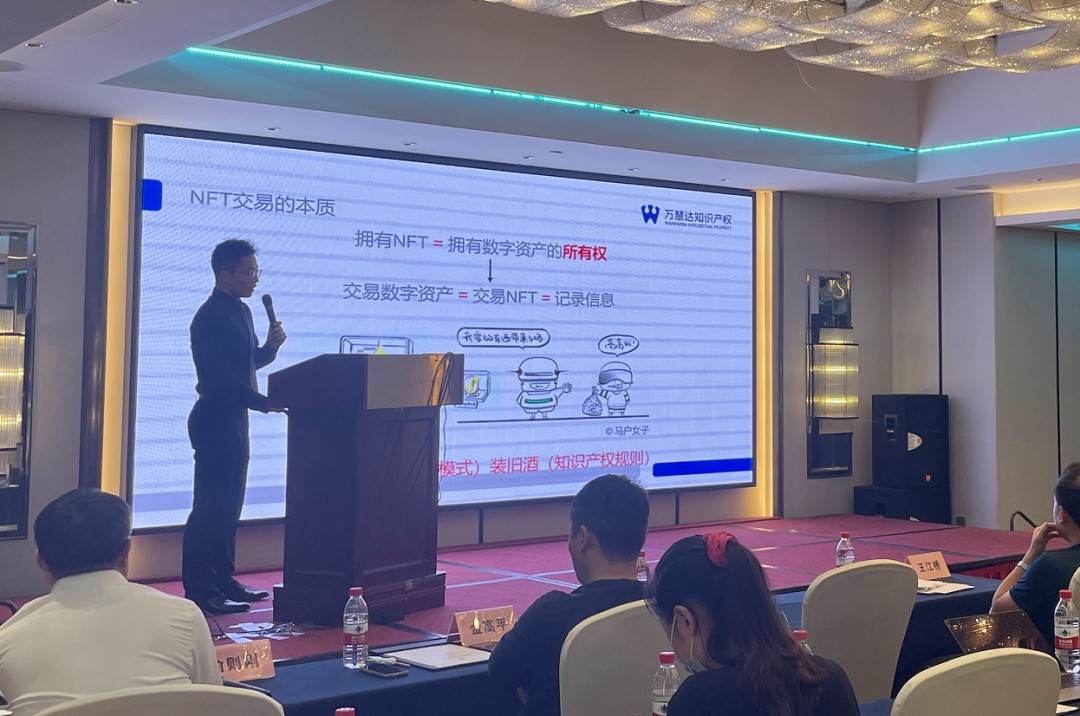 Zhang Xiaoquan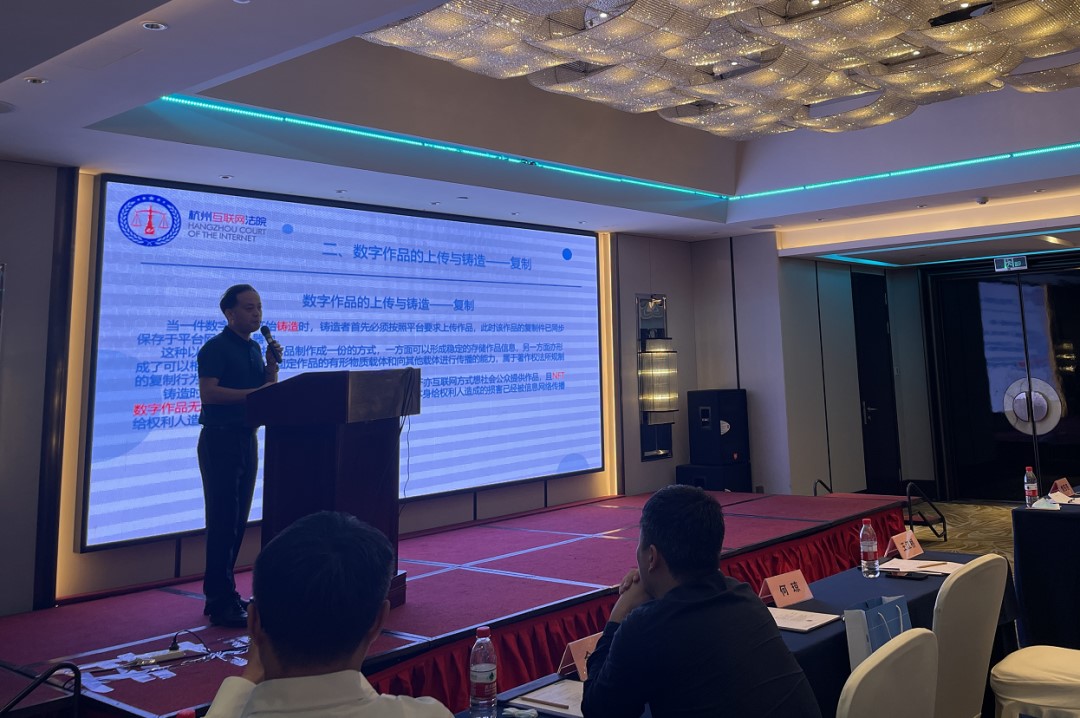 Wang Jiangqiao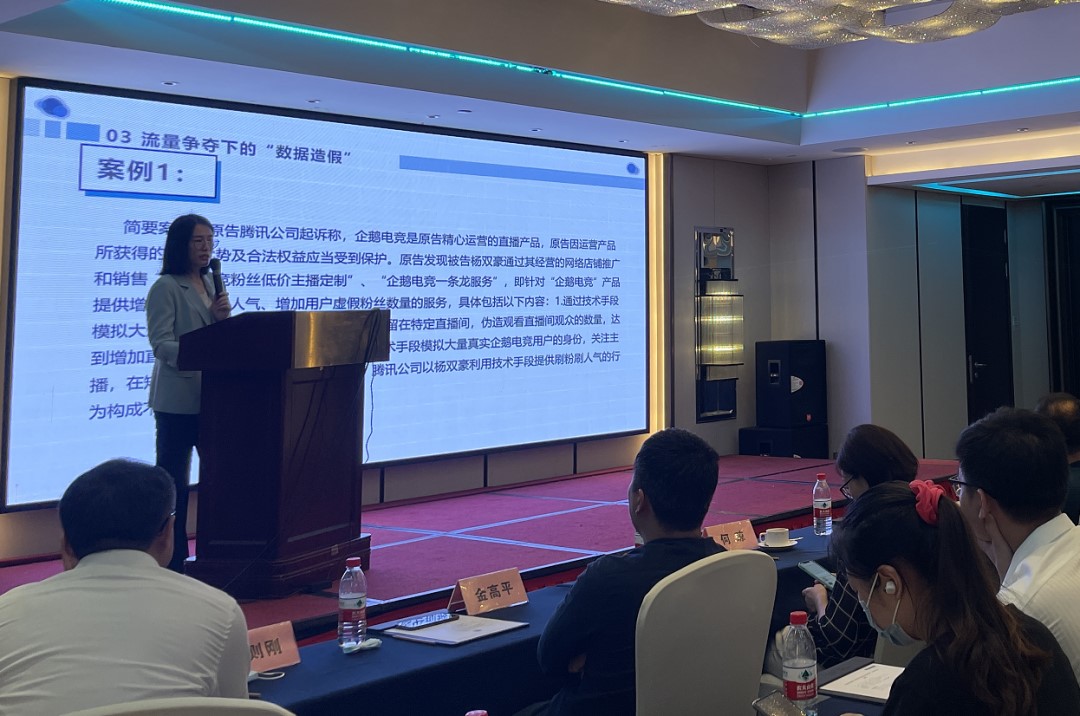 Cheng Wenjuan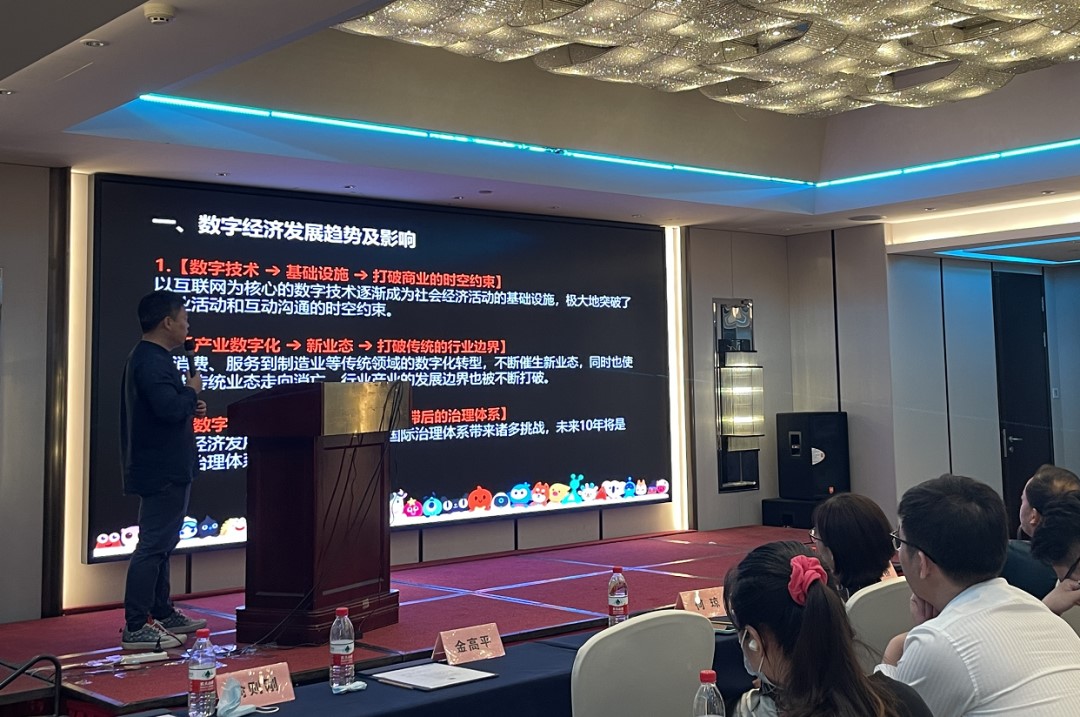 Jin Gaoping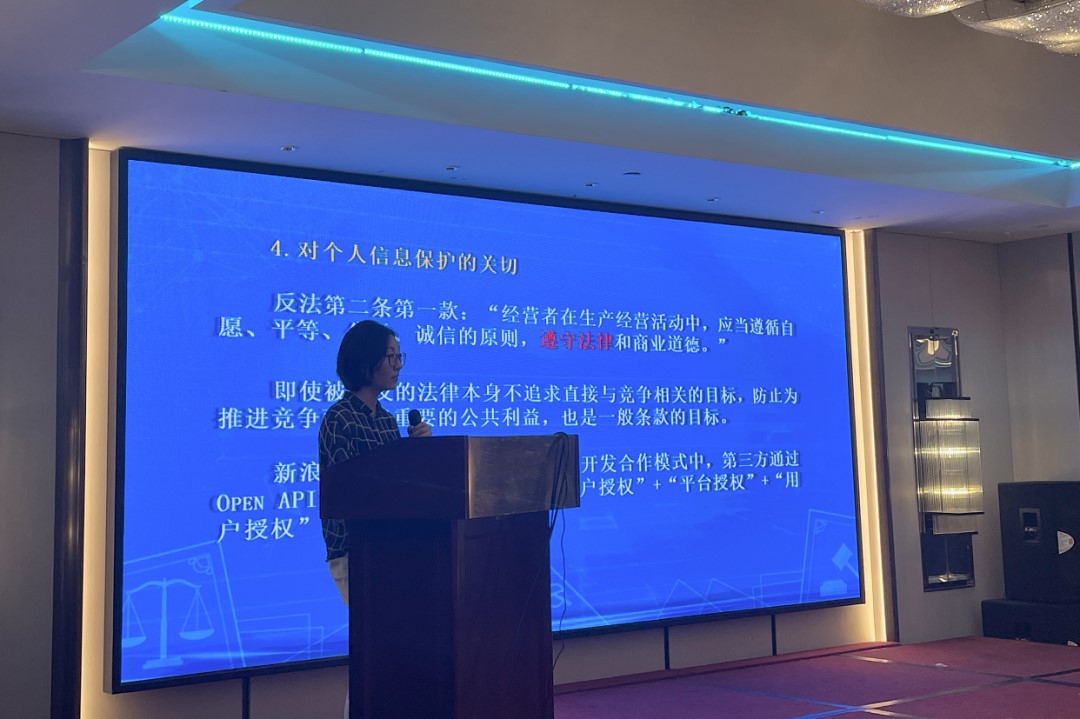 He Qiong
The forum is well attended by in-house counsels from a number of local corporations in Hangzhou Hi-tech Zone (Binjiang District).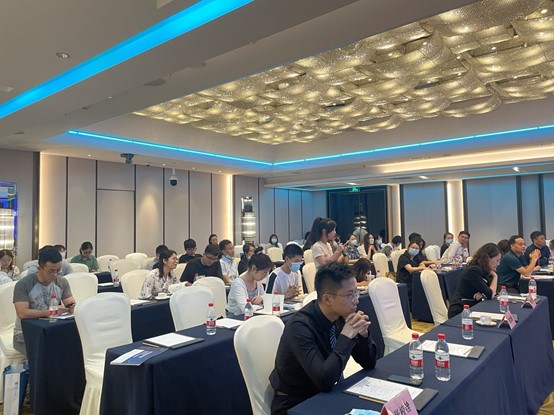 Attendees