Mar 18,2023
Wanhuida attends 2023 AIPPI China Youth IP Seminar
Total word count:1470
From 17th to 18th March 2023, the "2023 AIPPI China Youth IP Seminar", which is organized by AIPPI Chinese Group, sponsored by Wanhuida Intellectual Property, NTD Intellectual Property Attorneys and Liu Shen & Associates, is convened in Zhangjiakou, Hebei Province.
The Seminar features two full days of sessions, discussions and networking opportunities. Tian Lipu, President of AIPPI Chinese Group kicks off the event with opening remarks. The opening ceremony is officiated by Richard Yi Li, Secretary General of AIPPI Chinese Group.
Heavyweight speaks include judges from the Supreme People's Court (SPC) and officials from the China National Intellectual Property Administration (CNIPA). Discussions focus on topics including "Overseas Patent Prosecution and Protection", "2022 Trademark Examination Guidelines", "AI Patent", "Inventive Step Assessment in Japan", "Trademark Border Protection", "Pharma & Bio Patent", "Patent Infringement Determination", "Amended Copyright Law", "Partial Design", among others.
Lei Yongjian, Partner of Wanhuida Intellectual Property, moderates the session on "2022 Trademark Examination Guidelines".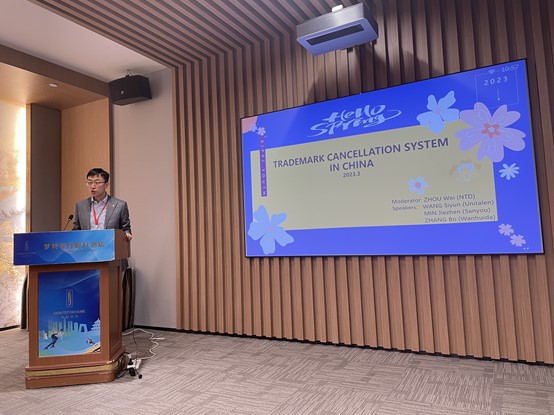 Lei Yongjian moderating the session
The firm's Trademark Attorney Zhang Bo speaks on "Avoiding Genericide of Famous Trademarks", expounding on the potential risks and pitfalls of famous trademarks and offering key takeaways on what preventive measures famous trademark owner could take to avoid trademark genericide in China.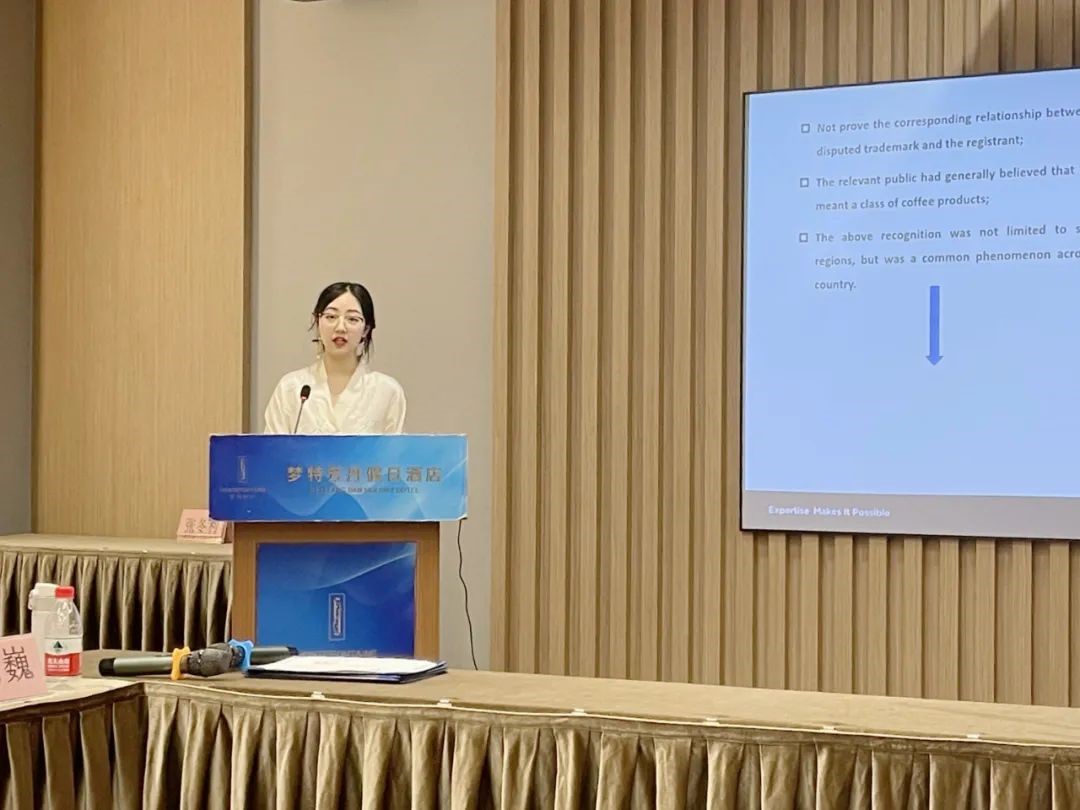 Zhang Bo speaking
The firm's Associate Cheng Minmin and Patent Attorney Luo Zhixin also attend the seminar.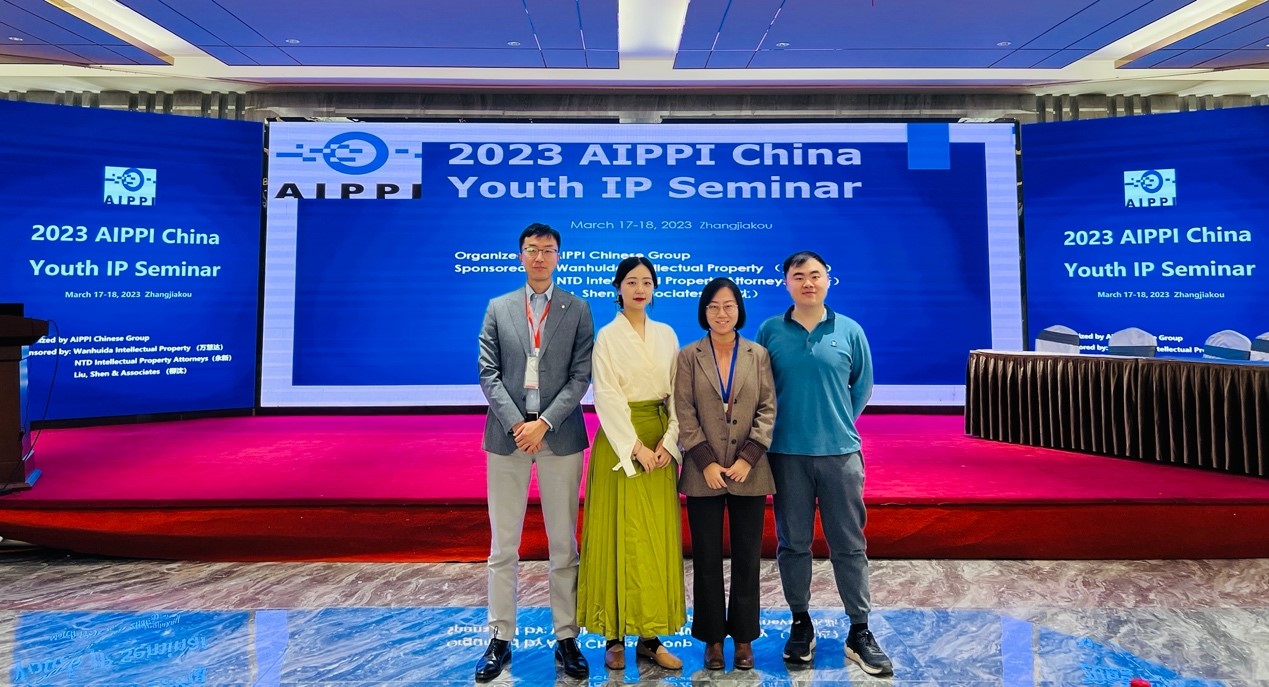 Lei Yongjian, Zhang Bo, Cheng Minmin and Luo Zhixin (Left to right)