Sep 18,2019
Wanhuida Associates included in GDIPPA Expert Pool
Total word count:542
On 18th September, 2019, the "Seminar on Intellectual Property Protection and Utilisation in the Guangdong-Hong Kong-Macao Greater Bay Area", which is organised by the Guangdong IP Protection Association (GDIPPA), is convened in Guangzhou.
The association announces the list of its expert pool and the list of IP exemplary businesses of Guangdong Province in 2019.
Wanhuida Intellectual Property Partner Xie Minnan, Senior Legal Counsel Chen Beiyin and Legal Counsel Tan Junqiu are listed in the association's expert pool.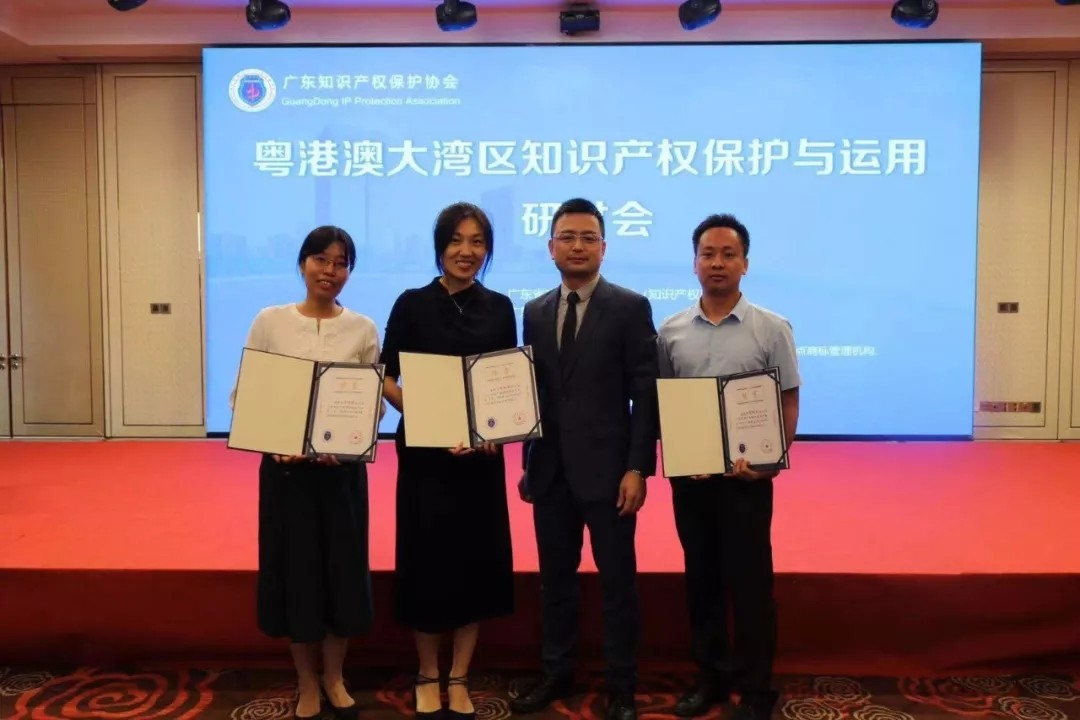 Chen Beiyin (1st from left), Xie Minnan (2nd from left) and Tan Junqiu (1st from right)