Oct 29,2020
Wanhuida Patent Counsel Lectures at IPG Training Session
Total word count:721
On 29th October 2020, under the auspices of the Intellectual Property Group in China (IPG) and Japan External Trade Organisation (JETRO), Shi Yaqi, Patent Counsel of Wanhuida Intellectual Property Chongqing Office, lectures on "Takeaways of Patent Filing Practice" at the training session targeting the Chinese intellectual property in-house counsels of Japanese corporations in China.
Shi Yaqi's presentation encompasses subjects of patent search, patent analysis, patent mining, circuit patent application, design patent, patent infringement early warning and patent administrative enforcement.
In-house counsels from Kao, Nitto, Toyota Boshoku, YKK, Fuji Xerox, Omron, Toyota, Yamaha, Fuji Electric and Murata Manufacturing Co., Ltd. attend the training session.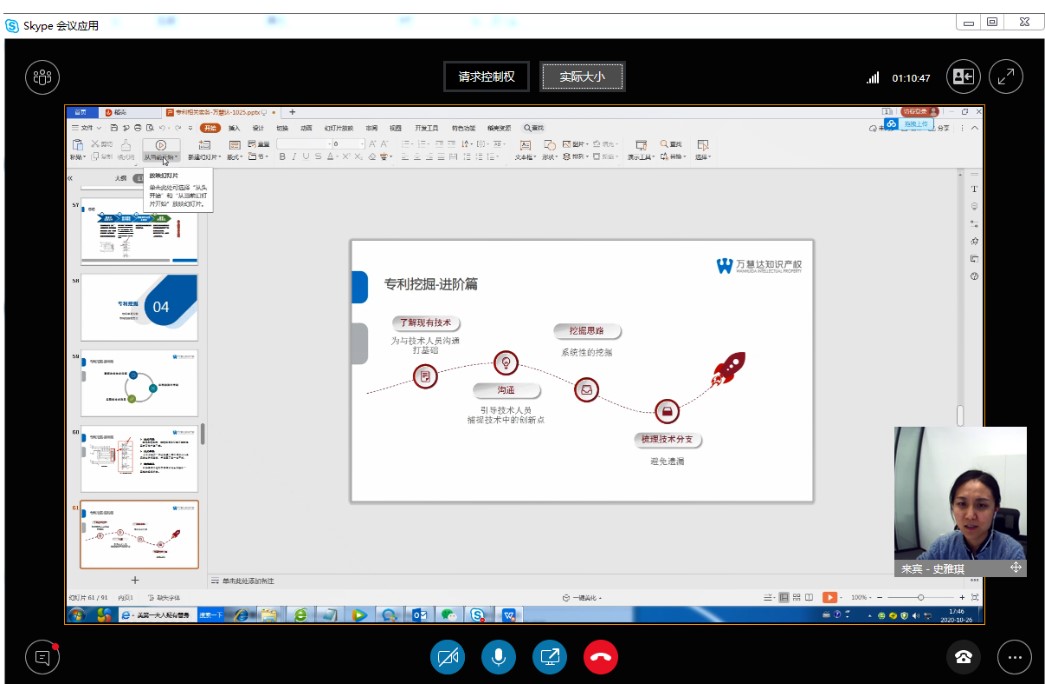 Virtual training (Lecturer and Presentation)