Nov 14,2020
Wanhuida Co-organises Justra Guangzhou Forum
Total word count:1548
On 14th November 2020, the Justra Forum, titled "Trademark Affirmation and Infringement in the Context of Big Data", which is jointly organized by Beijing Justra Intellectual Property Center (Justra) and Wanhuida Intellectual Property, is held in Guangzhou.
Liu Jianxin, Associate Director of Guangdong Intellectual Property Protection Center and Director of Trademark Examination Cooperation Center Guangzhou delivers welcome remarks. The Forum features below keynote speech and guest speakers:
"The Power of IP"

, Ma Teng, Chief Legal Officer, MINISO Co., Ltd.

"Golden Circle of Unconventional Trademark Registration"

, Li Bin, Partner, Wanhuida Law Firm Beijing Office

"Preliminary Exploration of Applying Big Data in Trademark Examination Practice"

, Zou Meixia, Chief, No. 1 Examination Section, Trademark Examination Cooperation Center Guangzhou

"Conundrum in Combating Infringement in Live Streaming"

, Cheng Yan, Legal Director, APM Monaco

"Trademark Enforcement Strategy against the Backdrop of Big Data"

, Chen Beiyin, Senior Associate, Wanhuida Law Firm Guangzhou Office, and

"Trademark Infringement Damages"

, Liu Xiaopeng, Presiding Judge, Guangzhou Intellectual Property Court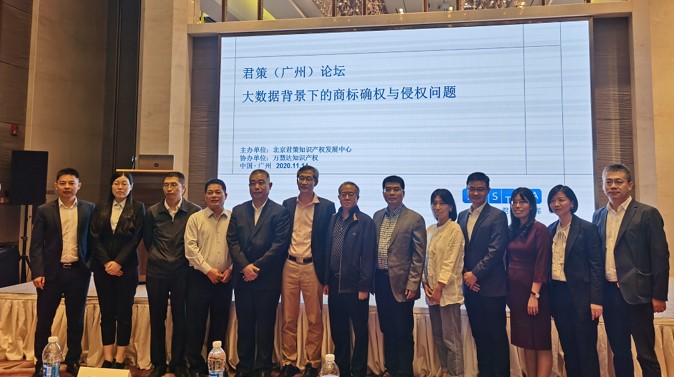 Photo op of guest speakers, moderators and some distinguished guests
Moderated by Justra Vice President Dr. Wang Ze and Wanhuida Partner Jason Yao, the Forum attracts about 80 attendees from business, academia and law firms. Distinguished guests also include Wang Chunye, Chief, No. 3 Examination Section, Trademark Office, CNIPA, Liang Xiaoping, Section Chief, Guangzhou Administration for Market Regulation, judges from the IPR Tribunal of Tianhe District Court, Guangzhou, among others.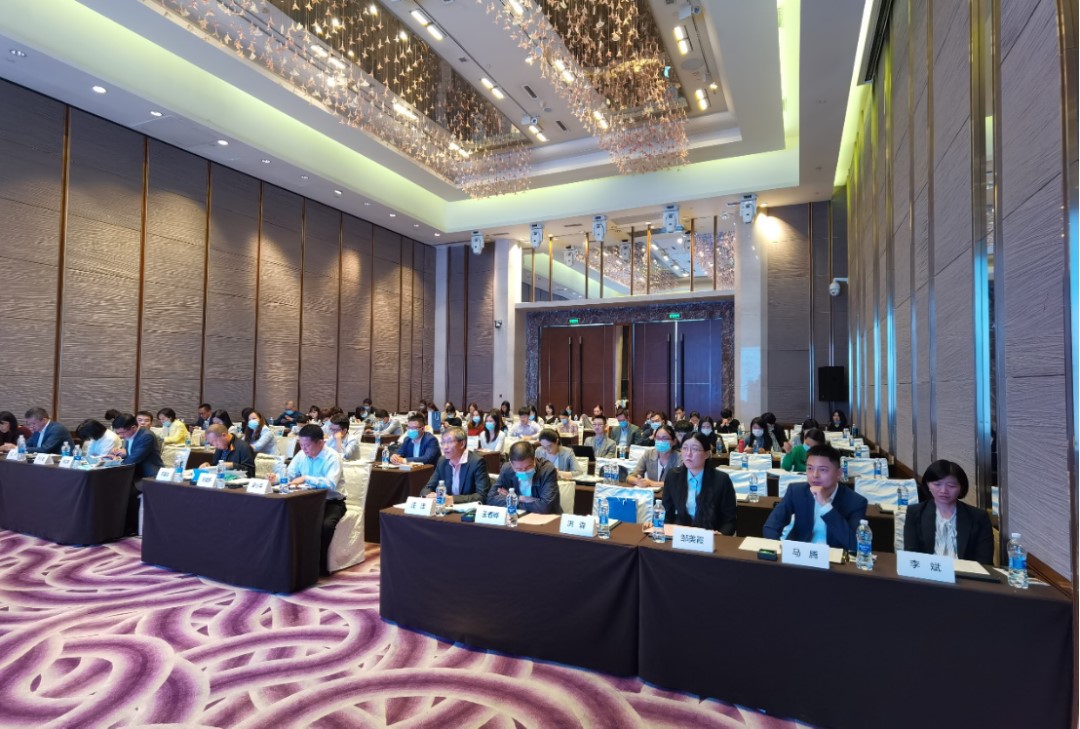 Attendees