Sep 10,2021
Wanhuida Partner speaks at INTA Flash Briefing
Total word count:1001
On Friday 10th September 2021, the International Trademark Association (INTA) organizes a Flash Briefing on "China's New Trademark Law Implementation" via Zoom meeting.
Based on an anonymous survey conducted by INTA's Trademark Office Practice Committee, China Subcommittee, the Flash Briefing offers a forum of discussion, focusing on whether the 4th amendment of the Trademark Law has had an impact on the pace and shape of trademark rights protection in China and how it will guide the Association in its advocacy work on future revisions of the law.
The event is moderated by Monica Su, INTA China Representative Officer. Discussions featuring "Policy changes in China's New Trademark Law and its implementation effect".
Lei Yongjian, Partner of Wanhuida Intellectual Property speaks on "Trademark agency discipline". Fellow panelists cover the topics including "Trademark warehousing", "Trademark squatting" and "Increased penalty against IP infringement".
The Flash Briefing is concluded by Seth Hays, INTA Chief Representative, Asia Pacific.
The event attracts over 150 INTA members worldwide.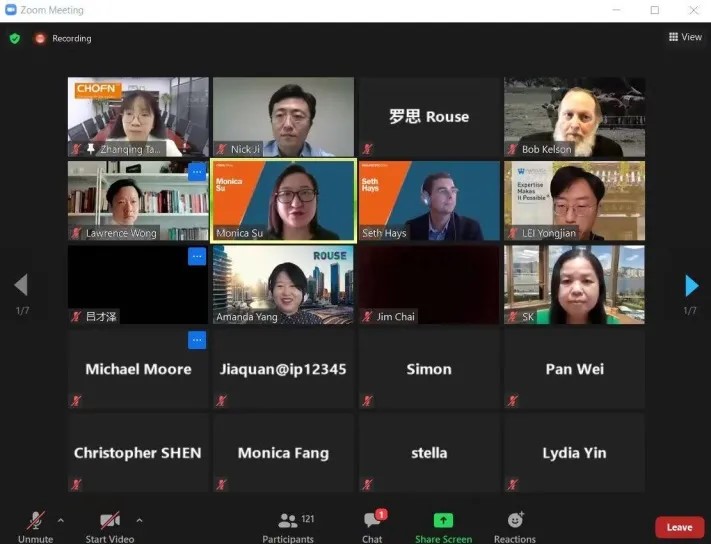 Attendees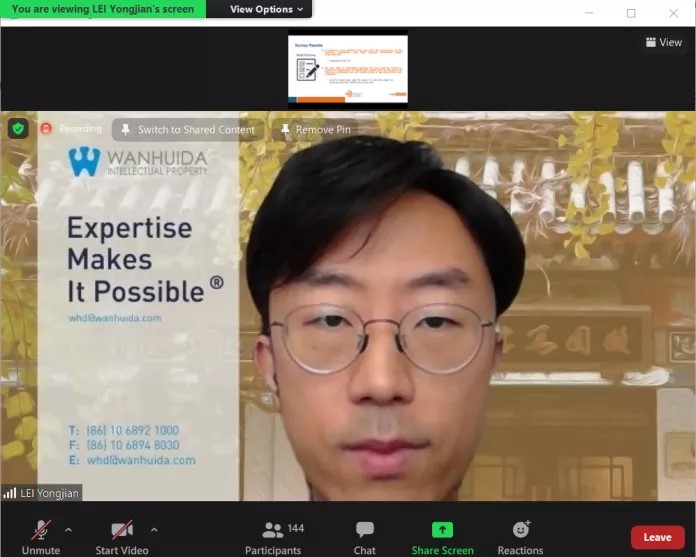 Lei Yongjian