Aug 26,2022
Wanhuida attends GMIPS in Suzhou
Total word count:1440
From 24th to 26th August 2022, the "2nd Global Med Device IP Summit", which is jointly organized by YIP Events and IP ForeFront, is convened in Suzhou, Jiangsu Province.
Themed "IP protection & risk control facilitating innovation of medical devices", the Summit boasts a strong 45 speakers from domestic and oversea medical device manufacturers, "Internet + Healthcare" businesses, research institutes, judiciary and law firms.
The Summit features a pre-summit trade secret session on "Corporate trade secret management, judicial protection and enforcement & building a trade secret management regime", and four panel discussions centering "Patent data analysis, prosecution practice & patent infringement proceeding", "Patent filing and infringement suit of Chinese medical device corporations in the US and EU & oversea patent portfolio strategy", "Sci-Tech innovation board of medical devices, licensing of IP, medical device for household use and in vitro diagnostic", as well as "Smart healthcare, design and collaboration between businesses, academia, research institutes and medical establishment".
Wanhuida Intellectual Property sets up a booth at the summit. The firm's Partners Hu Honghui and Xie Minnan, Patent Business Manager East China Chen Xiaolei, Patent Engineer Zhang Jingjing and Marketing Specialist Liu Wenting attend the summit.
The event attracts 200+ participants from Chinese and foreign medical device suppliers, smart healthcare businesses and 40+ attendees from leading law firms.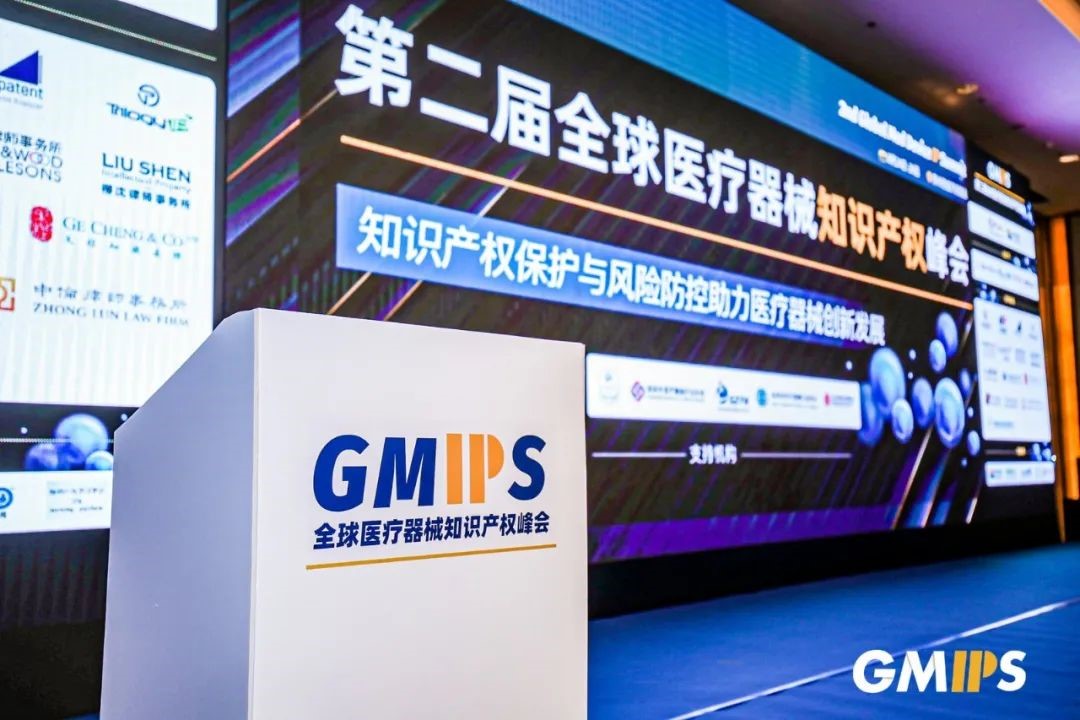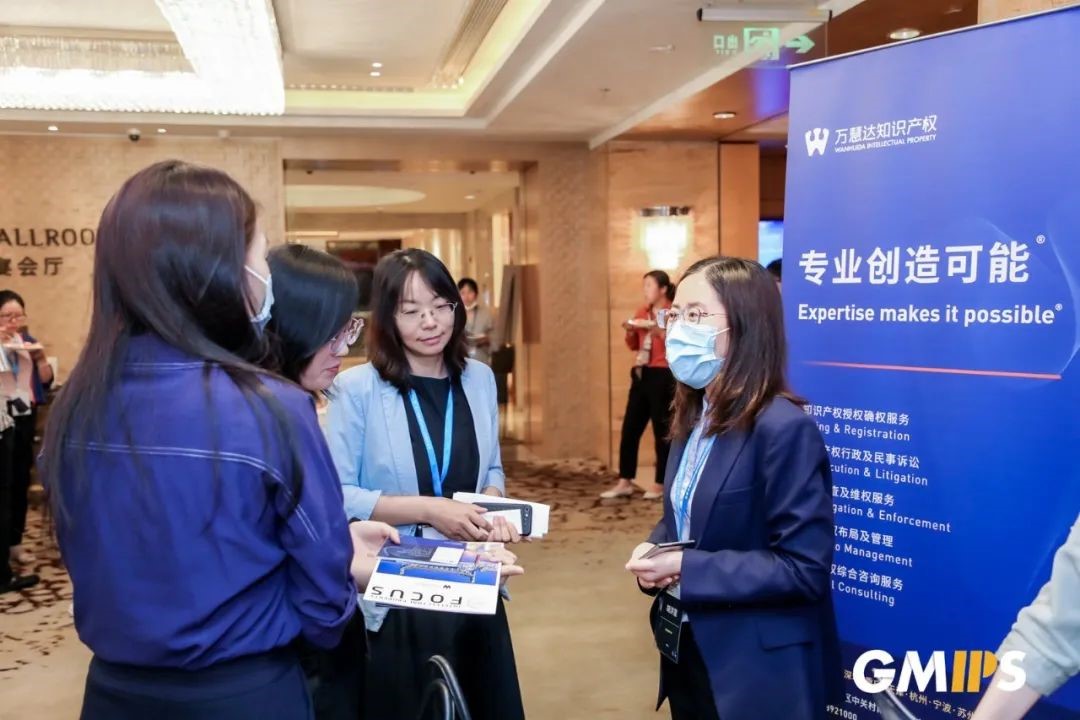 Hu Honghui talking to visitors to the firm's booth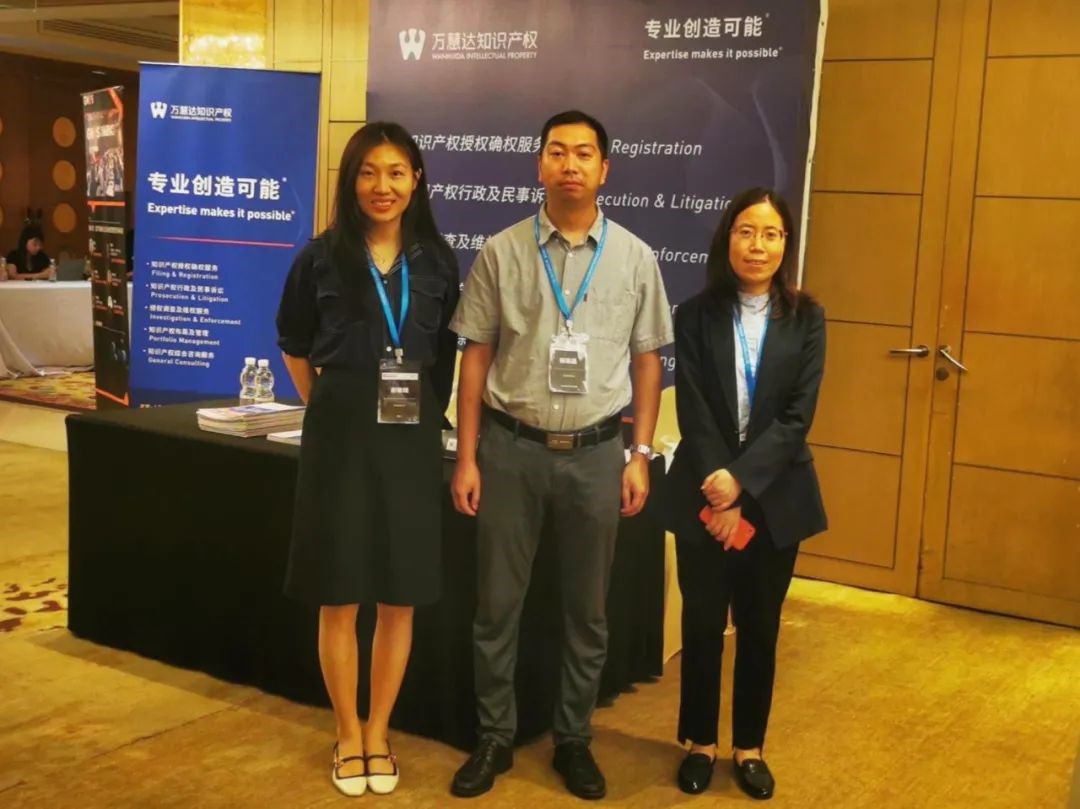 Xie Minnan, Chen Xiaolei and Hu Honghui at the firm's booth