May 04,2022
Wanhuida highlights in 2022 INTA AM
Total word count:2384
From April 30th to May 4th, 2022, INTA's 2022 Annual Meeting Live+, which is the largest in-person gathering of the international trademark community, is convened in Washington DC after a two-year break since 2019. The event attracts over 6,700 IP professionals from 130 countries all over the world.
Wanhuida Intellectual Property sends a 10-person delegation to attend the INTA AM. Of the 10 delegates, 6 attend the conference in person and 4 virtually. Headed by Bai Gang, the firm's Founding Partner and Management Committee Chair, the in-person delegation consists of the firm's Partners Ren Haiyan, Jason Yao, Lei Yongjian, Li Yunquan and He Wei. The virtual delegation consists of 4 other partners, Dr. Huang Hui, Yang Mingming, Wu Xiangrong and Cai Ye.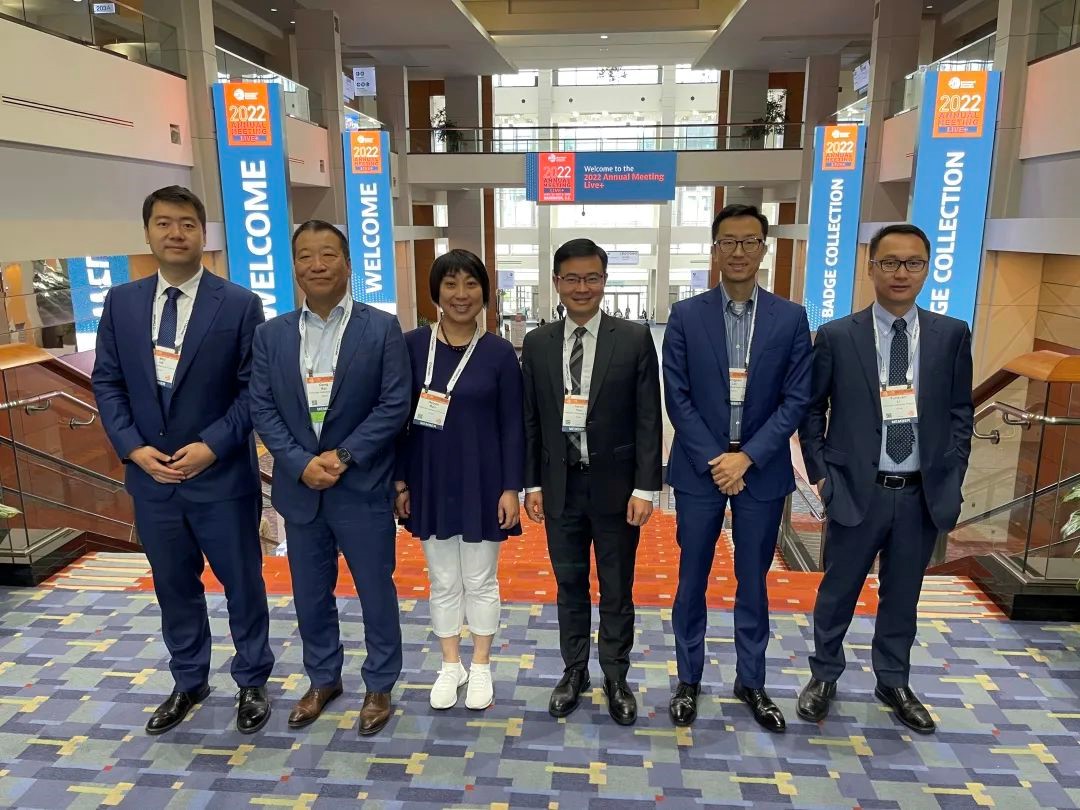 Delegates attending in-person INTA AM
On Saturday April 30th, 2022, Bai Gang attends the INTA Board of Directors meeting, INTA Board of Directors Reception and Happy Hour with INTA 2022 President Zeeger Vink, 2021 President Tiki Dare and 2020 President Ayala Deutsch. Mr. Bai also attends the INTA President's Dessert Reception on Monday May 2nd.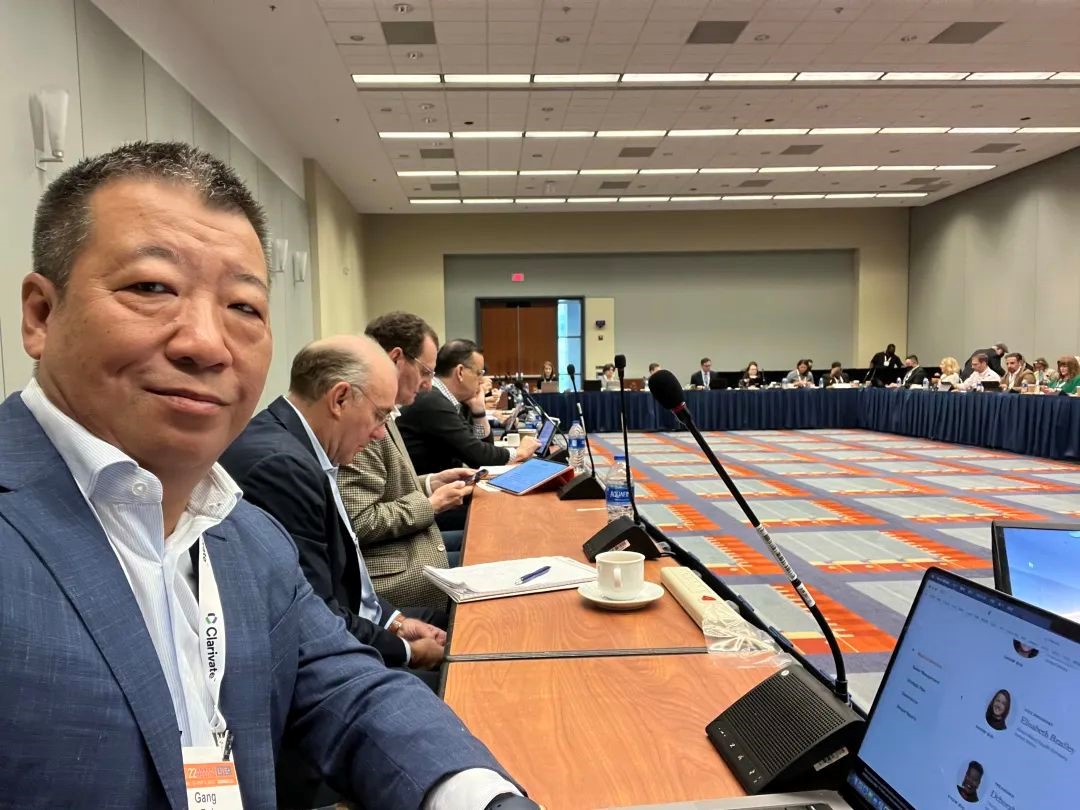 Bai Gang at BOD meeting
On Sunday May 1st, Partner He Wei attends the INTA Copyright Committee meeting.
On Monday May 2nd, the firm's Partner and Management Committee Member Dr. Huang Hui attends the IP Protection in Outer Space Project Team Update. The team members review the current group report and the draft report outline and discuss the deliverables in the new committee term.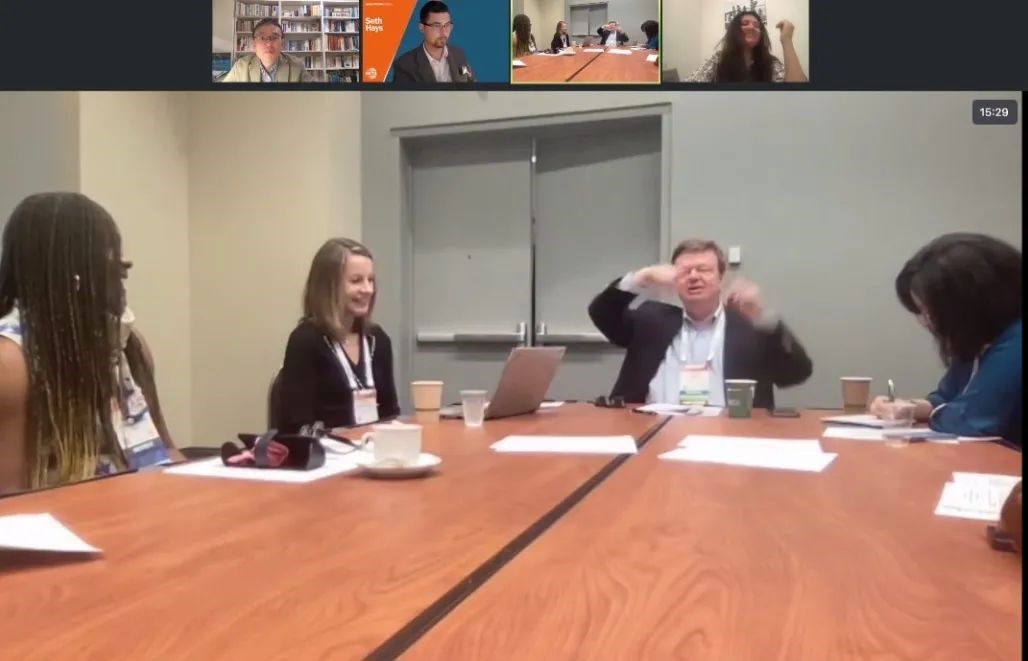 The firm's Partner and Management Committee Member Jason Yao attends the INTA AntiCounterfeiting Committee (ACC) leadership meeting, ACC full committee meeting and China subcommittee meeting, as well as INTA Global Project Team meeting.
On behalf of the INTA Trademark Office Practices Committee (TOPC) China Subcommittee, the firm's partner Lei Yongjian briefs the INTA TOPC on the work accomplished by the China Subcommittee in the last committee term and deliverables in the new committee term.
The firm's Partner Li Yunquan attends the Leadership Development Committee meeting and briefs the committee leadership on the progress being made in the project he leads. Yunquan also attends the INTA Asia Pacific Reception and the INTA President's Dessert Reception.
On Tuesday May 3rd, Founding Partner Bai Gang and Partners Li Yunquan & He Wei attend the INTA China Reception. Bai Gang and Lei Yongjian also attend the INTA Foundation Reception. Partner Yang Mingming presides over the committee meeting of the INTA Non-Traditional Marks Committee Asia Pacific Subcommittee in the capacity of subcommittee Chair.
Wanhuida delegation presents the firm's new publication "Protect Your Designs Better and Stronger in China 2022" and the firm's upgraded visual identity system at the INTA AM.