Jun 18,2023
Wanhuida shines at CTF in Dongguan
Total word count:2601
Partners of Wanhuida Intellectual Property attend an array of events at CTF in Dongguan.
In the morning of June 18, 2023, Dr. Huang Hui, the firm's Partner and Management Committee member, speaks at the "Roundtable on the Madrid System for Trademark International Registration". Dr. Huang is also appointed as Director of the CTA Madrid Working Committee for a three-year term.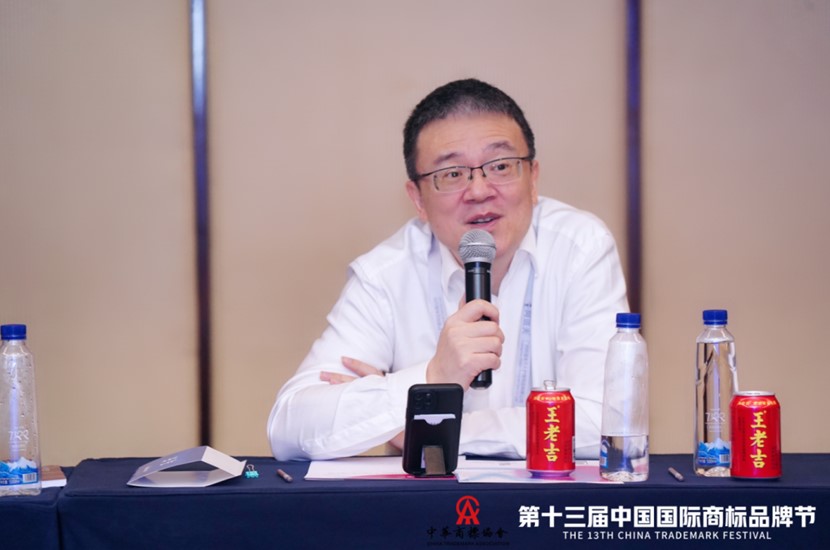 Dr. Huang speaking at the roundtable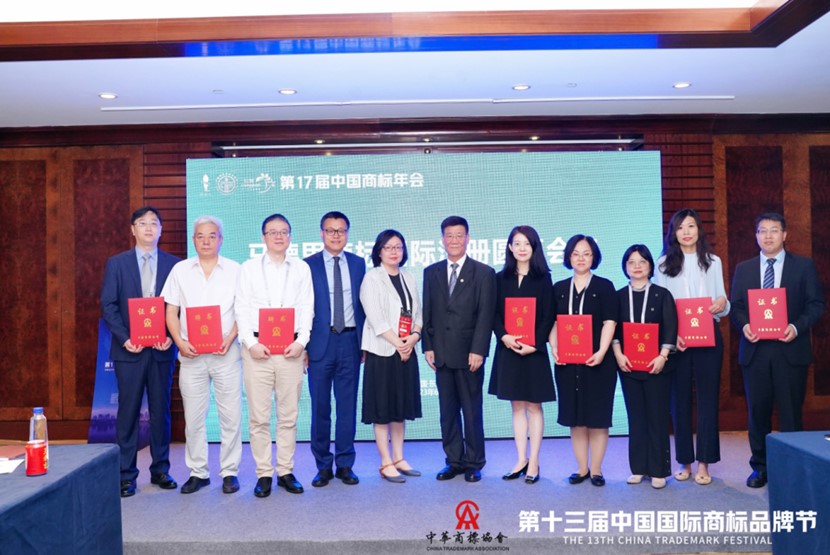 Dr. Huang receiving the letter of appointment (L3)
In the afternoon, the final of the 3rd "Wanhuida Cup" China Trademark Association National University Intellectual Property (Trademark) Hot Issues Debate Competition takes place.
Hosted by the CTA, the competition is sponsored by Wanhuida Intellectual Property, jointly organized by School of Law, Beijing Technology and Business University (BTBU) and Beijing JUSTRA Intellectual Property Center and supported by China Trademark Magazine and CTA Internet Trademark and Brand Professional Committee. The competition is moderated by Zhang Long, Associate Professor, BTBU School of Law.
The team of Shanghai University and the team of East China University of Political Science and Law (ECUPSL) debate over whether the trademark owner whose infringing trademark is later declared invalid should be held liable for the infringing trademark use prior to the invalidation. After a heated debate, the team of ECUPSL wins the championship and Shanghai University wins the runner-up.
Bai Gang, the firm's Founding Partner and Management Committee chair presents awards to the BTBU team and the team of Jiangsu Normal University, which tie for the second runner-up. Li Bin, the firm's Partner and Management Committee member serves as the judge at the final.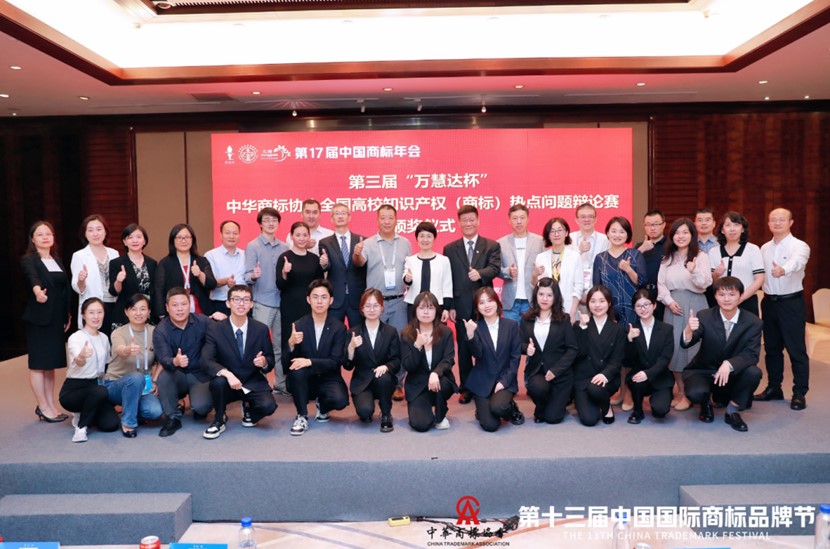 Group photo (Bai Gang, L10 in the back row)
After the debate competition, Dr. Huang is invited to speak at the JUSTRA Forum - Expert Analysis of the Final Debate Questions. Fellow speakers include Yao Bingbing, Associate Dean, Jiangsu Intellectual Property Protection and Development Institute, Professor Zhang Weijun, Zhejiang University Guanghua Law School, He Qiong, Vice Presiding Judge, IP Tribunal, Zhejiang High Court, Yue Lihao, Senior Judge, IP Tribunal, Guangdong High Court, as well as Liu Xiaopeng, Senior Judge, Guangzhou Intellectual Property Court. The forum is moderated by Dr. Wang Ze, Vice President, Beijing JUSTRA Intellectual Property Center.
Dr. Huang shares his insights on the "Infringement Indemnification Liability after the Invalidation of Infringing Registered Trademark". He analyses whether it is necessary to prove bad faith in the infringement determination of registered trademarks and elucidates the provisions pertinent to the indemnification liability of the infringers and proposes two solutions to the matter.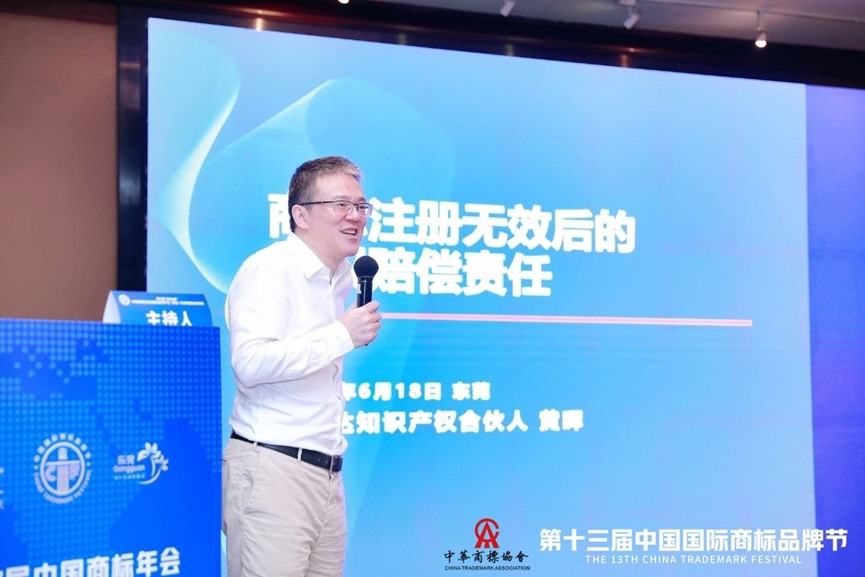 Dr. Huang speaking at the forum
In the same day, the firm's Partner Zhu Zhigang shares his insights at the closed session soliciting opinions on the amendment to the Trademark Law and the Regulations for the Implementation of the Trademark Law in the capacity of task force member.